April 28, 2023
When Tony joined Pason, he says a mixture of luck and destiny brought him here. Five years ago, Tony drove through Big Lake, Texas. As he went, he spotted a Pason truck. Immediately recognizing the Pason brand, Tony thought he'd apply for a position as a Field Sales Technician (FST). He wasn't looking for a job then but was drawn to apply anyway.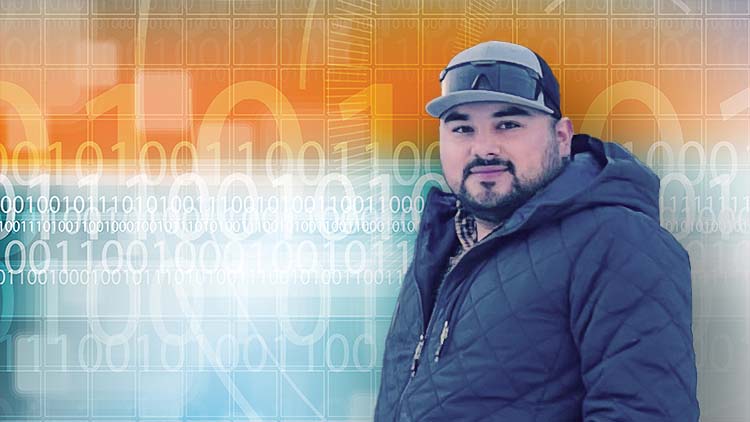 "Best decision of my career!"
Tony says he works with a lot of skilled people at Pason. He loves the culture and the freedom to manage his time at work.
Tony is one of our talented Field Sales Technicians with 10 years of experience. His responsibilities include installing and servicing Pason equipment on drilling rigs. A recent development in his career path at Pason: Tony is transitioning to working for our International Business Unit (IBU) as Pason's International Field Technician! He'll work out of the Houston office to continue his dedication to customer service.
"I like that every day is something different. No matter how long you have been at this company, you are always learning something new, and it keeps things very exciting," he says. "I like the field service part. Being out in the field and helping and training others is something I enjoy. It can be a customer, or it can be another field tech."
Tony works on many projects with operators, contractors and third-party companies. In addition, he enjoys working with account managers to set up test systems for new products and software.
"Keeping customers happy with Pason products is my main goal. Training customers and keeping the products working is my main purpose," Tony says.
He knows customers expect the product to work, so "before I leave a location, I make sure everything is working as intended. Keeping everything working on the rig is crucial for safety and downhole production."
When he's not ensuring customer satisfaction at Pason, Tony spends a lot of time with his wife and his two sons. He actually has a third boy on the way! Congrats, Tony!
"My wife and I dedicate our time to our boys," he says. "Going to sports practices and extra activities keep us busy. We love to travel to different places when time permits. We have travelled all over, visiting family or friends. Visiting new places is something we enjoy as a family."
He also plays the trombone as his pastime. "I played it all thru high school and play at home or events with a band."
Use the links below to share this article on LinkedIn, Twitter, Facebook, or via email.