March 13, 2023
John loves a challenge.
And at Pason, he's able to tackle various challenges internationally as the Latin America North Manager. He's responsible for leading teams to reach and exceed business challenges.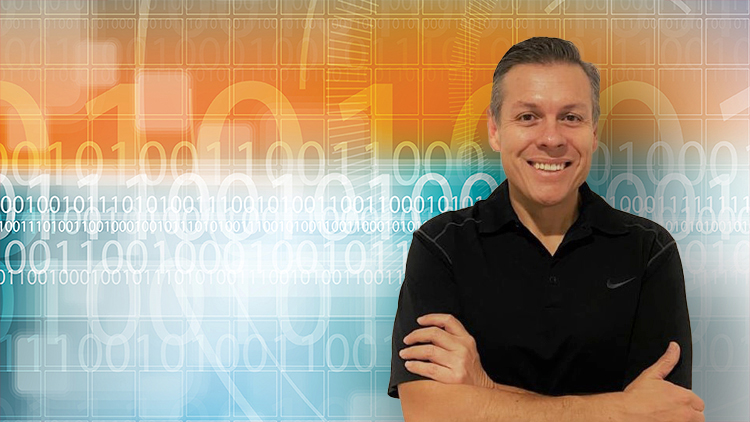 "Through my position, I have the opportunity to manage a region that gives me all sorts of challenges," says John, who works out of Pason's Colombia office and manages the Andean region and Mexico.
John, who has nearly 25 years of experience in the industry, works with a talented team in Latin America. What makes him particularly happy at work is the trust he's given to manage a complex region that changes rapidly.
"I like being involved in state-of-the-art technology, and Pason allows me to deliver value through technology in a very positive working culture," John says.
John's autonomy at work and the positive culture is the reason John has stayed with Pason for eight years!
Before joining Pason, "I was looking for an interesting opportunity in management, and suddenly I was invited to participate in a selection process for the Andean region manager position, and after several interviews in Houston, I received the job offer," John says. "I had an excellent feeling when I visited the Houston office and met the management team, and happily, they chose me!"
John and his team work on a series of optimization initiatives. In addition, the team works on different areas yearly to improve our business. This requires the ability to be agile and pivot as the organization needs it.
"In 2023, we are focused on the readiness for new technology and improvement on technical and soft skills training for our field teams among other things," John says.
He says he's excited about how the Latin America North Region can make a difference in the drilling technology industry.
If you couldn't tell already, John is a project management enthusiast. He's been involved with the Project Management Institute (PMI), the leading professional association for project management.
"I am the president of the PMI Bogota, Colombia Chapter," John says. "We are a group of more than 1,000 people focused on management best practices to deliver more value to society."
Due to his position with Pason, John frequently travels to Mexico, which he says is very fortunate for him as boxing is the national sport, and he boxes regularly.
"As I travel to Mexico a lot, I have the fortune to train there, where boxing is the national sport and has exceptional quality," he says.
John jokes, "Also, I play golf a couple of times a month. I enjoy it, but I'm still not good at all."
Use the links below to share this article on LinkedIn, Twitter, Facebook, or via email.