June 29, 2023
Whether we need a chair fixed, maintenance on a light fixture or support planning a Pason barbecue, Eric, Facilities Support, is there to lend a hand.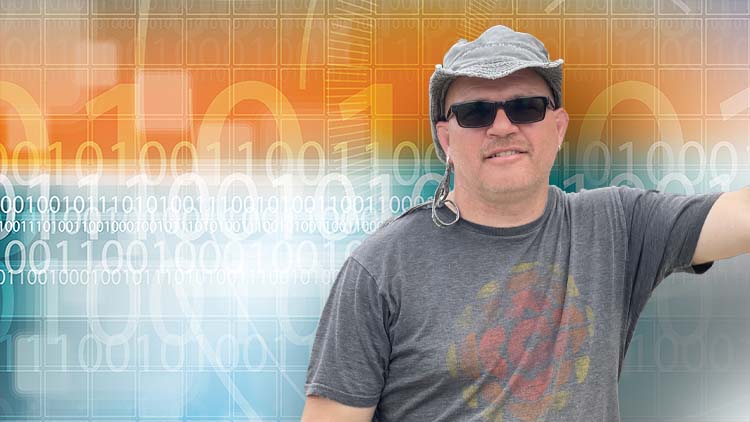 In our Calgary office, Eric is a well-known Pasonite. Eric's the one to go to when something needs fixing or who to go to for various volunteer opportunities, like our annual Playground Build or parks cleanups.
But most of us just know him as a social butterfly. So, when new employees start at Pason, there's a good chance one of the first people they will talk with will be Eric.
"I like to think of it as curating a culture and inclusion," he says. And that couldn't be truer.
The "support" in his title is a keyword for Eric. His duties are to support our people in our Calgary offices, including our sales office downtown.
"Anything from building inspections to onboarding orientations," he says. "Office moves and maintenance as well as execution of events."
He adds, "My esteemed partners, Jenny and Kristin, do the planning, but I'm here to help with the execution."
Eric has been with Pason for more than five years, previously working in our warehouse. Before joining Pason, he worked as the Assistant Manager for Bert Church LIVE Theatre.
On a personal basis, Eric enjoys organizing get-togethers at local craft breweries where employees can visit and socialize with their fellow coworkers. Anyone can join to try a new beer or pop or enjoy the company.
Eric has a bit of a passion for craft beer. He calls the regular brewery visits "The Beverage Club."
Eric is a music guy. On an annual basis, He, his wife, and friends attend the Gorge, where they see the Dave Matthews Band.
"It's in Washington State," Eric says. "I've seen Dave in Woodlands, Texas, Bend, Oregon, Chula Vista, California, and Vancouver, British Colombia."
He adds he's a big fan of live music specifically. "Music was my first hobby, and I play the guitar," Eric says. "We used to put up posters for Corb Lund's metal band."
He recalls putting up posters with his wife and their three boys for two free tickets. "We would walk the streets and put up a poster so Mom and Dad can get a free show, as you do in your 20s," he laughs.
In 2020, Eric suffered a heart attack and has been living healthier ever since. When asked if he wanted to share anything with Pasonites, he said, "Get your yearly physicals."
Use the links below to share this article on LinkedIn, Twitter, Facebook, or via email.