March 3, 2023
Twenty years of international business!
From starting our Argentina operations and growing to Ecuador, Peru, Colombia, Brazil, Mexico, Australia and most recently, the Middle East, we are happy to celebrate two decades of bringing innovative software and hardware solutions to our international markets.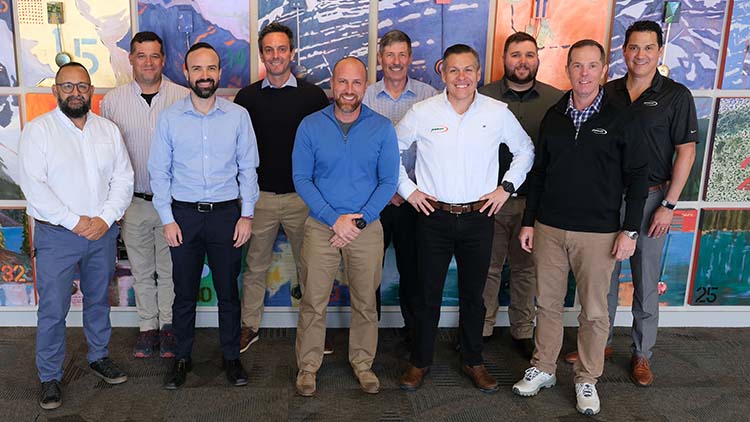 It all began in 2002 with Gary Storey. Gary, who was familiar with Pason from his prior job, was hired by Jim Hill, former Pason President and CEO and Board Chairman, to explore Pason's expansion into our international business units (IBU).
Gary, along with Jim, did some networking in Argentina, curating ideas on how to break into the industry internationally. And, although unexpected, Jim decided Gary would be a great fit to run Pason's international business.
"Gary just thought he was going to return to Houston and be an employee," said Russell Smith, VP of International. "Jim said, 'No, I want you to run the business.'"
"Gary recruited and found the right people to start the business in Argentina, and the operation flourished from there," Russell said. Russell recently sat down with Gary to reminisce about our IBU's early years.
Russell added that Gary was the most capable of taking on this position, and shortly after, Pason's IBU got its first order of four rigs. "It created a snowball effect after that," Russell mentioned.
Now, 20 years later, Pason continues to share our brand with markets that can leverage and benefit from our technology and provide a rewarding place to work with a unique and empowering culture.
Russell can think of a few milestones our international business has reached.
We are proud of our team's expertise in supporting relationships with our clients, including YPF in Argentina.
"Being able to sustain the volume of work we're able to do for one individual company is a testament to our team's ability to adapt to their unique needs and continuously deliver value to YPF," he said.
More recently, the LATAM-North unit surpassed 100 concurrent operations simultaneously, an exciting accomplishment. Pason also established a joint venture with Saudi Arabia eight years ago. "That really put us on the map for Middle Eastern business," Russell said.
At the end of February, the IBU leadership team visited our head office in Calgary, Alberta, from Argentina, Brazil, Colombia, Australia, and the Middle East, as well as other operating locations. These individuals attended meetings and some team-building events, including dinner in downtown Calgary.
We celebrated with some swag, including bags, T-shirts, and other apparel with a specially designed IBU 20 patch.
Reflecting on this 20-year milestone, and the 12 years he has led our international business, Russell said, "We've had some good years; we've had some challenges, too. But, what really stands out is the people, I couldn't be prouder to be surrounded by such a great team of people, great professionals and folks passionate about Pason and our success."
President and CEO Jon Faber congratulated those who contributed to Pason's international markets.
"The achievements of the IBU over the past 20 years have been notable and are worth celebrating," Jon said. "Our success has come from the hard work and dedication of Pasonites who work in our international markets, but also numerous people throughout the company who have provided our IBU colleagues with the products and support they need to grow their business. This milestone is a celebration not only for the IBU, but for all of Pason."
Looking forward, Russell said, "I continue to see opportunities for us to grow not only where we are, but also what we do."
Congrats to our International Business Unit! Here's to 20 years and many more to come!
Use the links below to share this article on LinkedIn, Twitter, Facebook, or via email.