March 24, 2023
We've made the Women Lead Here list once again!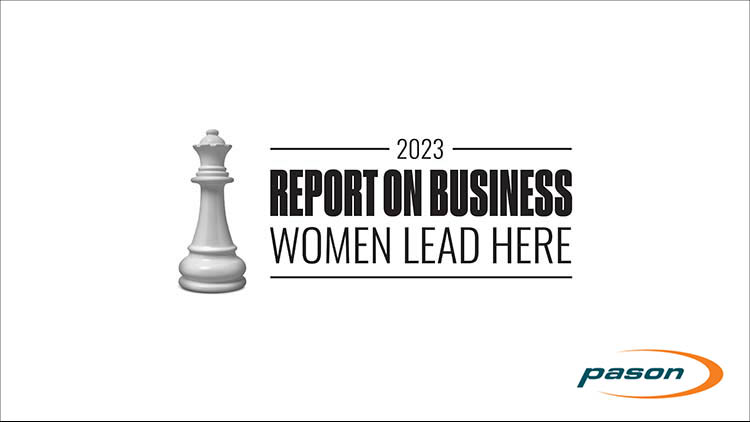 Pason has been included in The Globe and Mail's 2023 Report on Business magazine's Women Lead Here list for the second year.
Women Lead Here is an annual editorial benchmark established in 2020 that identifies Canadian organizations with increased gender diversity amongst executive ranks. Report on Business has named Pason as one of the organizations that have made tangible and organizational progress related to executive gender parity.
"We have an amazing group of talented individuals at Pason and continue to support women as they take on new opportunities and move into leadership roles," said Heather Hantos, VP, Human Resources. "I see so much value in gender and team diversity, and the positive impact it has on decision making. I am fortunate to have personally experienced the growth opportunities throughout my time at Pason and am passionate about supporting others as they move forward in their career."
According to Report on Business, for the 2023 ranking, 500 publicly traded Canadian companies were analyzed. This journalistic analysis was based on revenue, evaluating the ratio of female-identifying to male-identifying executives in the top three tiers of executive leadership. The resultant data was applied to a weighted formula that also factored in company performance, diversity and year-to-year change.
"We are fortunate to have exceptional women on our leadership team at Pason," said President & CEO Jon Faber. "They often provide different and valuable perspectives as we consider the opportunities and challenges facing the company. They also serve as wonderful role models for other women at Pason, including aspiring future leaders throughout the organization."
Pason is among 90 companies that earned the 2023 Women Lead Here seal.
The 2023 Women Lead Here list will be included in the April 2023 issue of Report on Business magazine, which will be distributed with The Globe and Mail on Saturday, March 25, 2023, and online at tgam.ca/WomenLeadHere.
Thanks to The Globe and Mail and Report on Business magazine for including Pason in this year's Women Lead Here list.
Use the links below to share this article on LinkedIn, Twitter, Facebook, or via email.