May 14, 2021
"We want people in our areas of operation to see a Pason truck and think of a friend."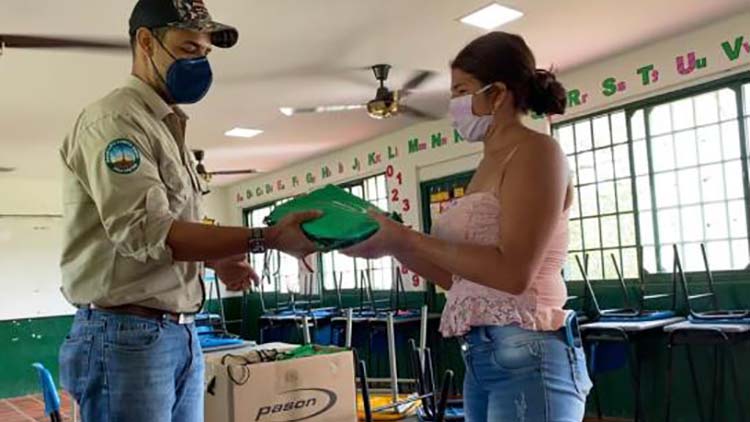 That's what John, Pason Colombia Manager, Regional Operations, has to say about how he wants residents of the rural area of Barrancabermeja to perceive our company.
The office recently donated 28 school kits to a local school, named Astilleros. This donation is part of Pason's Social Responsibility initiatives. The Colombia office makes an effort every year to give back, usually to reforestation programs.
However, this year was different. The Colombia office wanted to give back in a way that was community-minded while helping local children get the supplies they need. School kits, packed with school supplies like notebooks, pencils, pencil crayons, rulers, erasers, and other items, were donated in an effort to contribute to a region in which Pason Colombia has a significant presence.
"These areas in Colombia have been impacted by violence and poverty for many years," John said. "For children in those rural and remote areas, it's difficult to get the proper supplies to study and do homework. This small contribution will help them have better tools."
Due to the pandemic, all the public schools in the area were closed. Teachers delivered assignments to each student at home, but school supplies were not readily available.
"So, we thought that helping out with this, to the kids of one of the most remote schools, would be a good idea," John said.
He added, "We want to demonstrate that with a small investment, Pason can make a big impact for the people that will appreciate it the most."
John would also like to thank the HSE team and the Operations team for making this donation happen.
Use the links below to share this article on LinkedIn, Twitter, Facebook, or via email.