June 24, 2021
Our US office has officially moved!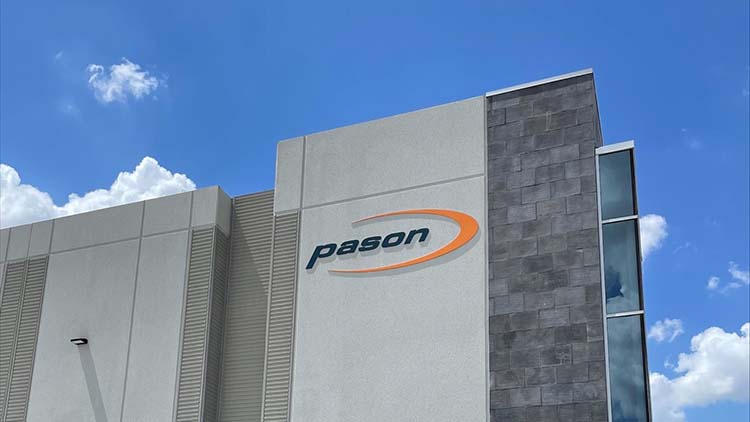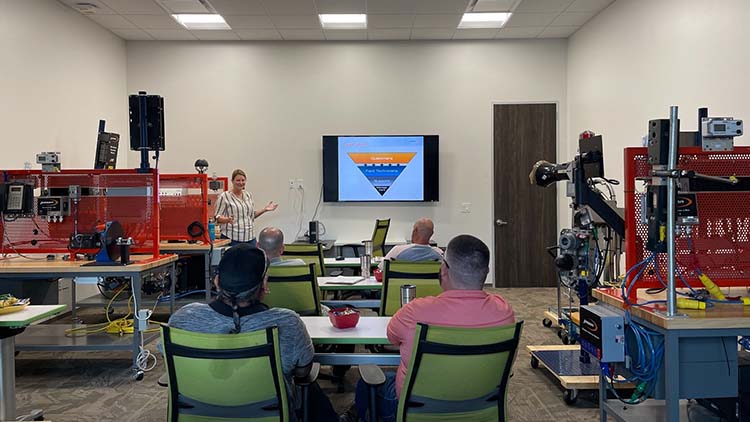 That's right! Out with the old and in with the new! Our US Head Office has relocated to 8630 Fallbrook Drive in Houston after 10 years at our previous location.
Situated along Beltway 8, our new Houston office is directly adjacent to the Sam Houston Race Park, with several restaurants and hotels in the vicinity!
This new office space works great for our US office's needs, says Megan, Pason USA HR Director.
"There is ample space in the new building to accommodate both the repair lab and the warehouse in one area," Megan says. "We have quickly seen the efficiencies in processes with this change. The office space is more appropriately sized to meet our needs as well."
The space is very similar to the old office, in terms of look and feel. Our US Pasonites can enjoy an open concept and industrial feel, much like our last location.
"We haven't had everyone back to see the office yet," Megan says. "But those of us who are back are really liking the new layout."
A special thanks to Mary, Pason USA Operations Coordinator, and Tony, Field Sales Technician - FQ Commuter, who played a massive part in the move!
"I was very excited to bring Tony in from his normal Field Tech role and have him around to help with all of the extra work that a move brings," Mary says. "We worked on so many different aspects of the move, from office planning to drywall to having a Pason yard sale."
Tony adds, "My experience in construction came in handy. It was a great experience working with everyone in the office, including HR, Warehouse, Lab, and Safety – they are all great people!"
Bryce McLean, Vice President, Operations, congratulated all teams involved in the move, as well as all Pasonites who get to enjoy the new office every day, along with those who will travel there to collaborate for years to come.
"The resourcefulness of Pasonites knows no bounds! All teams with a stake in moving the US Warehouse/Office were empowered to plan, schedule and execute the move of their operations," Bryce says. "Despite aggressive timelines and the expected surprises outside of our control, the Houston team showed flexibility, cost consciousness, and adaptability. I am proud of the team and privileged to work with such an exceptional group of individuals."
Bryce also thanked Ben, Pason USA Director, Supply Chain, for managing the process and empowering employees during the move.
"The team had to perform tasks that are not normally part of their jobs," Ben says. "Their attitude and ability were remarkable. I want to thank everyone for that extra effort."
Congrats again to our US Pasonites! Enjoy the new office!
Use the links below to share this article on LinkedIn, Twitter, Facebook, or via email.