February 20, 2020
We did it again! For a second year in a row, Pason has been named as one of Alberta's Top 75 Employers!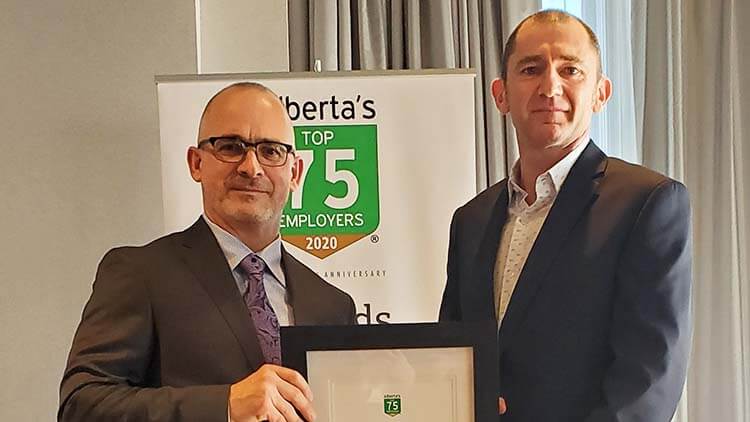 "Over this past year, we've continuously looked for ways to improve our workforce while remaining focused on improving employee engagement, training and development, and retention for current and prospective employees" says Jennifer, Pason Canada Compensation & HR Analyst. "We believe winning this award for a second consecutive year is a credible way to share our continued triumphs as a company."
An annual competition, Alberta's Top 75 Employers recognizes Alberta employers that lead their respective industries in offering exceptional places to work.
Employers who apply for the award are compared to other organizations in their field to determine which one offers the most progressive and forward-thinking programs.
Employers are evaluated on many criteria including: Work & Social Atmosphere; Health, Financial & Family Benefits; Vacation & Time Off; Employee Communications; and Community Involvement.
"Employee happiness has a multiplying effect," says Jenn. "It's contagious, and when encouraged can spread throughout all of Pason. It translates to success, productivity, and creativity and it helps us remain attractive as an employer."
Alberta's Top 75 Employers Award winners were formally announced at an awards ceremony on February 20, 2020. A special magazine announcing the winners was placed in the Calgary Herald and Edmonton Journal newspapers and online.
Use the links below to share this article on LinkedIn, Twitter, Facebook, or via email.