February 3, 2020
It's no secret Alberta's winter weather can be somewhat unpredictable — especially in southern Alberta where temperatures can vary from 10 C (50 F) to -30 C (-22 F) in just one week. With record-breaking temperatures around the province last month, the Calgary Drop-In Centre made a plea to Calgarians to clean out their closets and donate warm clothing to the homeless.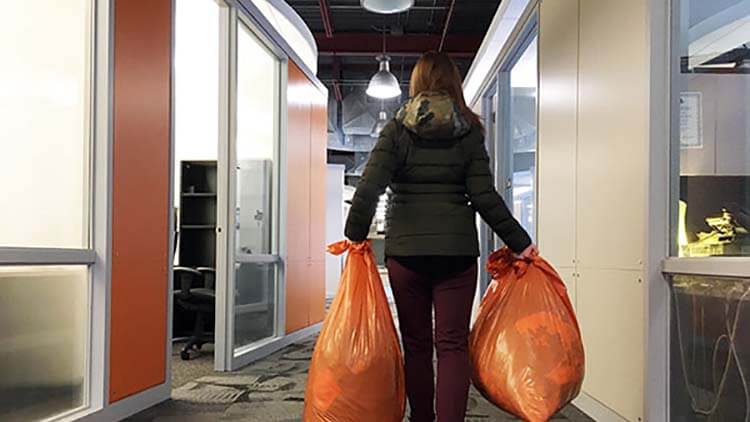 And, of course, in true Pason fashion, our employees stepped up to the plate. Calgary-based Pasonites filled the two clothing donation boxes within two days. Wow!
The call for donations ran from Jan. 15 to 24.
"It was a no brainer to want to help," the donation organizer said.
Items donated included winter jackets, sweaters, toques, socks, and mitts among other cosy clothes.
"I was pleasantly surprised how much we were able to collect over a couple of days, though I am not shocked since Pasonites always want to help when given the opportunity."
In total, Pasonites donated over 200 items of warm clothing, which filled two cars full of donations for the centre.
Those looking to donate to the Calgary Drop-in Centre directly can drop off donation items at 3640 11A Street NE between the hours of 8 a.m. and 4 p.m., seven days a week, except statutory holidays. Take a look at the freezing temperatures that swept Alberta in January here.
Use the links below to share this article on LinkedIn, Twitter, Facebook, or via email.