January 9, 2020
The holiday season is a time for annual traditions. Pasonites in the Houston office have created a memorable and meaningful tradition of adopting a family for the holidays for a second year in a row.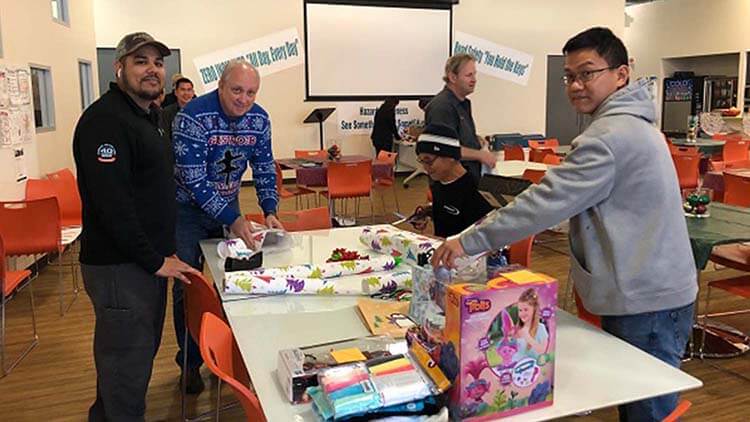 "We reached out to The Houston Children's Charity​ Adopt-A-Family program last year and adopted a family," says Sarah, Pason USA HR Specialist and organizer of the event. "Pasonites in the office really enjoyed having a direct, positive impact on a local family. So, we did it again this year."
The Houston Children's Charity is non-profit organization dedicated to improving the quality of life for Houston's underprivileged, abused, and disabled children. The Adopt-A-Family program enables individuals and corporate sponsors to provide gifts, housewares, clothing, and other items for families in need.
"This year, we adopted a family of eight. The family lives in a one-bedroom apartment in a rough part of Houston. They have six children ranging from 10 months to eight years of age," says Sarah.
Pason purchased a bunk bed and mattress, while employees purchased much-needed household items such as a crib for the baby, diapers, pillows, and sheets, as well as Christmas gifts for all the children.
On December 17, the Houston office held a chili potluck lunch, an ugly sweater contest, and a gift-wrapping party. Later that day, they delivered the gifts to the family. The family was completely overwhelmed with emotion.
"As we brought gifts into the home, the mother, who was in disbelief and in tears, kept saying, 'There's more?' We donated many gifts for the children. The family was so ecstatic and grateful," says Sarah.
Use the links below to share this article on LinkedIn, Twitter, Facebook, or via email.