January 15, 2020
Good deals became a good deed following the Pason IT team's companywide Year End Garage Sale. During the holiday season, the department used proceeds from that sale to donate to the Calgary Food Bank through YYC Tech Gives.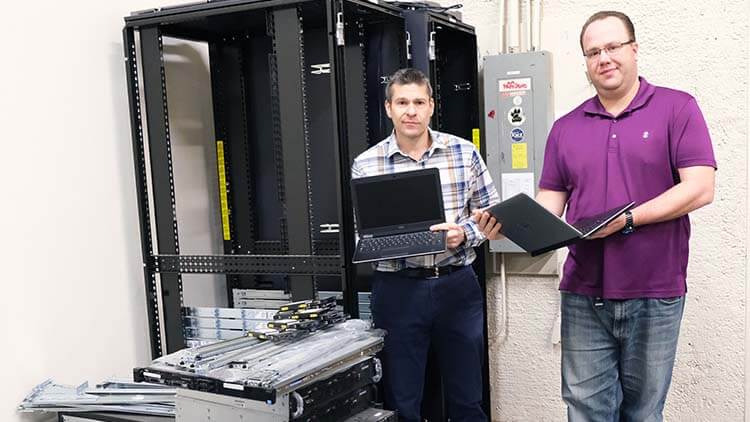 YYC Tech Gives, a group of tech companies in Calgary dedicated to giving back to the local community, presented the donation during the CBC's Blitz Day event, with a collective amount of $253,003.29, benefitting hungry Calgarians. This was the largest donation for the food bank in YYC Tech Gives' history.
Pason's IT team started an unofficial garage sale for charity in 2013, but, according to Gene, Pason Canada's Team Lead of End User Support, the official year-end sale was initiated in 2017.
"I would like to give full credit to John on the End User Support Team for getting everything ready for these sales," he said. "It was his idea to start the Year End Garage Sale, and without his time and effort, these sales would never come to fruition."
Gene noted items — like laptops, monitors, tablets or mobile phones to name a few — still have value, and the IT team would prefer that equipment in good condition find a new home through the garage sale rather than being recycled.
"In the past, the items were recycled through our E-Recycling program," he noted. "Other equipment was sent to the field for use on rigs."
Gene is particularly proud of the $20,000 — all stemming from funds generated within Pason — raised over the past three years. For more information on YYC Tech Gives, visit www.yyctechgives.org.
Use the links below to share this article on LinkedIn, Twitter, Facebook, or via email.