March 26, 2021
With International Women's Day 2021 in our rearview, now is a good time to look at what we are doing in our organization to achieve gender diversity. With that, we are proud to announce we've made the second-annual 2021 Report on Business Women Lead Here list!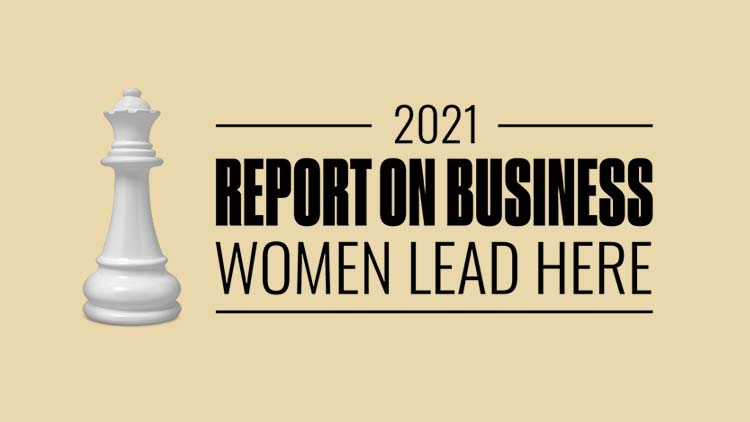 According to Report on Business, a journalistic analysis was performed on nearly 500 large publicly traded Canadian companies. We are among 71 companies who earned this honour. Of these companies, an average of 44% of executive roles are held by female-identifying individuals combined.
"An ongoing emphasis on diversity and inclusion is important throughout an organization, and in my opinion, the tone set from leadership plays a very important role on this," said Celine Boston, Pason's Chief Financial Officer. "Specifically, as it relates to gender diversity on executive teams, many published studies indicate that companies with females in the C-suite are shown to be more profitable than those without."
Pason was evaluated on the ratio of women to men in the top three tiers of executive leadership. A weighted formula factored in company performance, diversity, and year-to-year change as well.
"My personal view is that having a variety of perspectives is always beneficial, and gender diversity in leadership not only achieves this, but also sets the standard for all employees by demonstrating that all Pasonites have equal opportunities to feel supported and empowered throughout their careers," Celine said.
Thank you to Report on Business for including Pason in this highly regarded feature, and congratulations to the other recipients! See Pason and the other 2021 Women Lead Here honourees online at tgam.ca/WomenLeadHere.
Tomorrow, March 27, the complete list will be included in the April issue of Report on Business, distributed with The Globe and Mail.
The strategies and ideas of winning companies will also be showcased at the Women Lead Here webcast on March 31, 2021. Several women at Pason have signed up to attend the virtual event.
Event details and registration information are available at www.globeandmail.com/events.
Use the links below to share this article on LinkedIn, Twitter, Facebook, or via email.