January 20, 2021
Great news! Pason is honoured to accept the Dean's Award for Corporate Leadership from the University of Calgary's Schulich School of Engineering for 2020.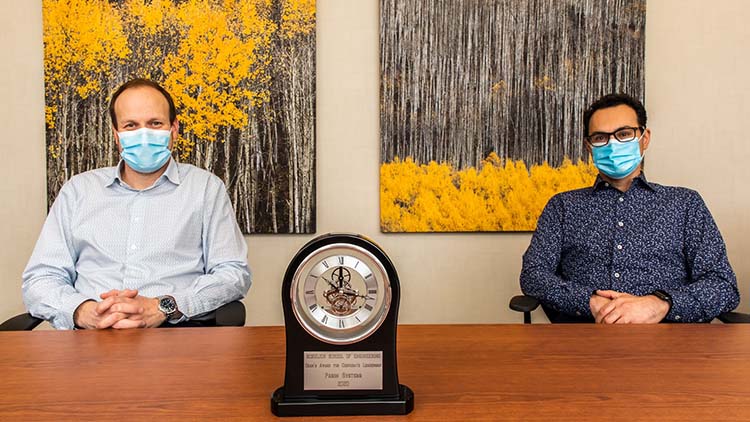 This award recognizes an organization that has shown significant support in research and education at the school.
Pason has maintained a close relationship with the Schulich School of Engineering over the years. We offer internships for students, are involved in the Capstone Design Fair, and provide countless mentorship opportunities for students both through Pason and Energy Toolbase (ETB).
"Many technical employees at Pason are graduates of the two big Alberta universities," said Ryan van Beurden, Vice President, Rigsite, R&D. "These are great institutions that produce excellent graduates. Pason is fortunate enough to have many opportunities to expose the current students at these schools to the interesting technical work we do. Our relationship with the University of Calgary, in particular, has been a longstanding mutualistic relationship that benefits the university, the students, and Pason."
Our Research & Development (R&D) Hardware and Software teams have worked to provide industry knowledge training to internship students throughout the years, elevating their overall awareness of how the oil and gas drilling industry works, ensuring students absorb the knowledge beyond what is required for their jobs.
As we are a Calgary-based company, we are proud to support Calgary and Alberta post-secondary institutions! Great work to the teams who have supported U of C students over the years.
Watch Jon Faber, President and CEO, virtually accept the award.
Use the links below to share this article on LinkedIn, Twitter, Facebook, or via email.