October 16, 2019
We may just be settling into autumn in Calgary, but where recruitment is concerned, Pason is already planning for spring. That's when the next cohort of interns will start their work terms here.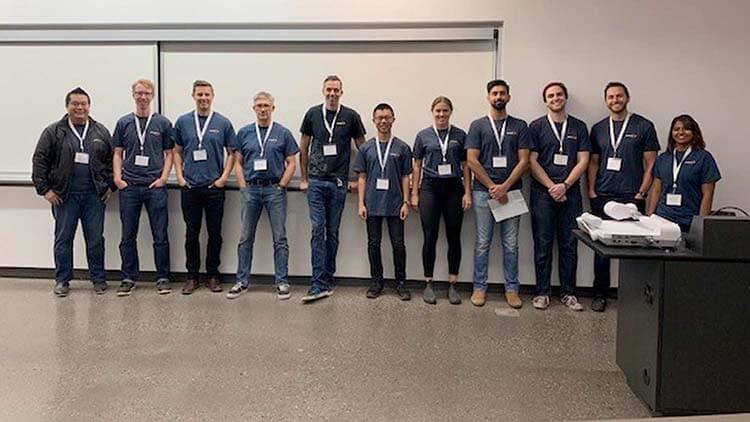 In order to attract the best candidates for internships and new grad jobs, Pason participated in two university career fairs late this September: one at the University of Calgary and the other at the University of Alberta.
"It's a chance for Pason to show students what we do, the exciting work they can be a part of, and why Pason is an amazing place to work," said Kristin, Pason Canada Human Resources Coordinator, who manages Pason's participation in these events.
At the University of Calgary, Pason also held a networking session (formerly called an information session) in October: a lunch-and-learn presentation about Pason and our internship opportunities.
"We had more interest from software students than ever before," said Pason Canada Hardware Manager Daniel, who has participated in the networking sessions for the past four or five years. Daniel said that in addition to the "really cool hardware work" at Pason, students are beginning to see us as a technology company, with lots of interesting opportunities on the software side as well.
"The sessions provide a very direct interaction with a subset of the student body," Daniel said. "If we do a good job, they'll help spread the word to friends who perhaps couldn't make it."
Judging by the quality interns we continue to attract, the Pason team is doing a good job. "The feedback I get is generally very good," says Daniel, "and getting to meet students is always fun!"
Use the links below to share this article on LinkedIn, Twitter, Facebook, or via email.