October 1, 2019
In September 2019, about 75 Pasonites participated in the Calgary Corporate Challenge September Games, a 16-day sporting competition held in Calgary and one of the largest annual, amateur, athletic events in Canada.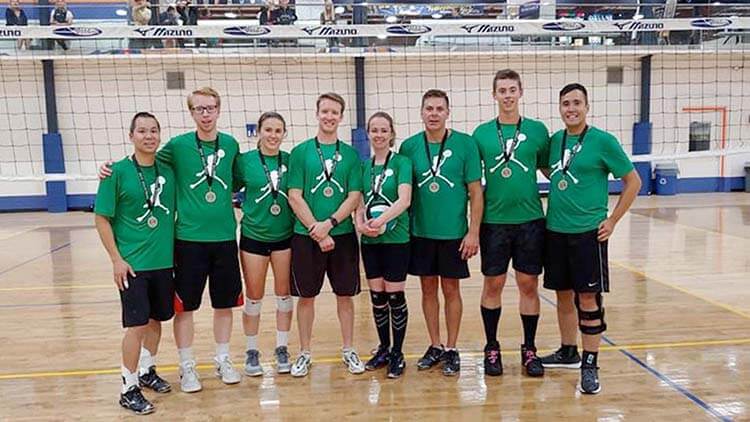 Pason earned a total of ten medals—the most we ever have—tying for first place overall in the sporting events, and (though it was sometimes was down to the wire) maintaining our two-year record of zero attendance forfeits. Overall, we were a single point shy of the podium, finishing fourth.
Colin, Pason Canada Software Developer, chaired Pason's Corporate Challenge committee for the third time this year. He was proud of our results.
"Although I would have been ecstatic to see Pason take home the trophy this year," he said, "I'm happy that we had a strong showing overall."
This year, the theme of September Games was Going Green. "It ties into the direction that the Corporate Challenge is heading with regards to environmental awareness and responsibility," said Colin. The green initiative was present throughout the games, notably with the move from paper waivers to online ones.
Calgary Corporate Challenge encourages activity and new social connections, and Colin said that the Pason culture gives us an edge. "Our fitness programs encourage everyone to be active, and our events both in and out of work allow everyone to get to know each other—both help contribute to our success at the Corporate Challenge."
Congratulations to all the participants, and a big thanks to our volunteers, Colin and the Corporate Challenge committee.
Use the links below to share this article on LinkedIn, Twitter, Facebook, or via email.