November 27, 2019
On November 13, 2019, Pasonites in the Houston office gathered to "brown bag it" for a good cause.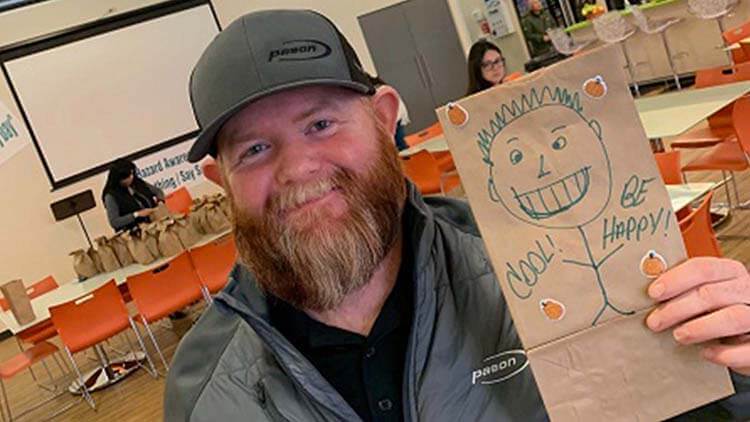 Colourful pens and stickers with rainbows, unicorns, and super heroes were strewn across tables, and colleagues gathered to showcase their lunch bag decorating and packing skills to support Kids' Meals​, a not-for-profit organization that provides free lunch to kids in need.
"Renee came across Kids' Meals and we thought it would be a great idea to donate during the holidays," says Sarah, Pason USA HR Specialist, who co-organized the event with Renee, Pason USA HR Manager. "During the holidays the demand for lunches is higher as they also feed school-aged children when they're not in school."
Families experiencing extreme poverty across Houston can have meals delivered to them to feed their children. The lunches are distributed to children under the age of six who don't have access to preexisting school lunch programs.
The Pason team packed 50 lunches full of non-perishable goods including tuna, apple sauce, Goldfish crackers, fruit snacks, granola bars, and juice boxes. Pason provided all supplies. Employees decorated the bags with encouraging words, playful drawings, and bright stickers.
Although this was their first time supporting the Kids' Meals program, the team plans to continue participating more in the future.
"This was our first time donating to Kids' Meals, but we will definitely be doing this a few times a year," says Sarah.
Use the links below to share this article on LinkedIn, Twitter, Facebook, or via email.