October 31, 2019
On October 23, 2019, Pason Houston's office was awash in pink — but it wasn't just a bold design choice. Employees donned pink shirts and ribbons, decorated with pink balloons, and enjoyed pink treats to mark Breast Cancer Awareness month.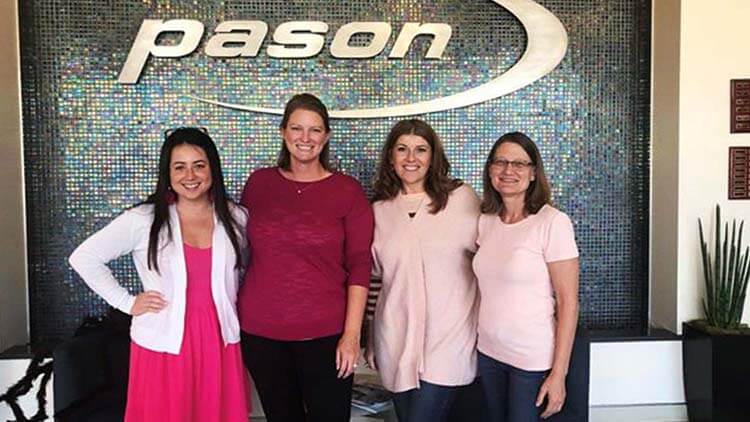 "In the US, more than 270,000 people will be diagnosed with breast cancer this year," said Pason USA HR Specialist Sarah, who organized the event. "We wanted to honor the people in our lives that are currently or have previously fought breast cancer, and to show support to the Pasonites that have a loved one going through the battle."
Sarah provided her fellow Pasonites with resources on how to donate to breast cancer research, connect with support groups, and access breast cancer screening.
Use the links below to share this article on LinkedIn, Twitter, Facebook, or via email.