March 8, 2021
It's International Women's Day.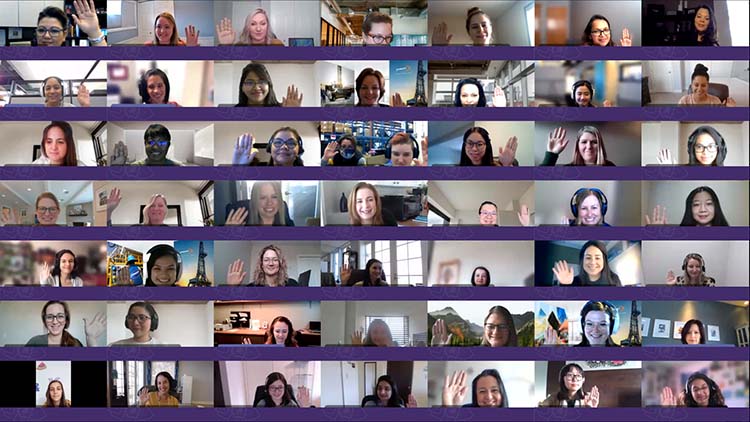 According to internationalwomensday.com, "International Women's Day is a global day celebrating the social, economic, cultural, and political achievements of women. The day also marks a call to action for accelerating gender parity. Significant activity is witnessed worldwide as groups come together to celebrate women's achievements or rally for women's equality."
Pason is proud to support women in our workplace, and we've been hosting celebrations for the past few years.
Instead of the traditional in-person event, we asked some of our employees to share stories, quotes, and anecdotes about International Women's Day on an internal companywide site that celebrates women at Pason, Energy Toolbase, and Verdazo.
The site features write-ups and videos from employees — both men and women. Messages include stories of past experiences, how to support women in the industry, as well as the importance of this day and gender diversity.
"We wanted to try something a little different this year, so we asked our people to share their thoughts on International Women's Day and why they feel it's important to celebrate," says Kelci, Communication Coordinator.
"Even though we still can't see each other in person to celebrate women at our company, we thought this would be a great, safe, and virtual way for employees to share their thoughts and experiences."
Happy International Women's Day to the women at Pason, Energy Toolbase, and Verdazo, as well as all women worldwide.
Use the links below to share this article on LinkedIn, Twitter, Facebook, or via email.