January 10, 2023
In mid-November, Pason's Latin America North (LAN) division hosted its annual Field Meetings in Bucaramanga, Colombia. Field Technicians attended from several Latin American offices, including Colombia, Ecuador, Perú, Mexico, Brazil and Argentina.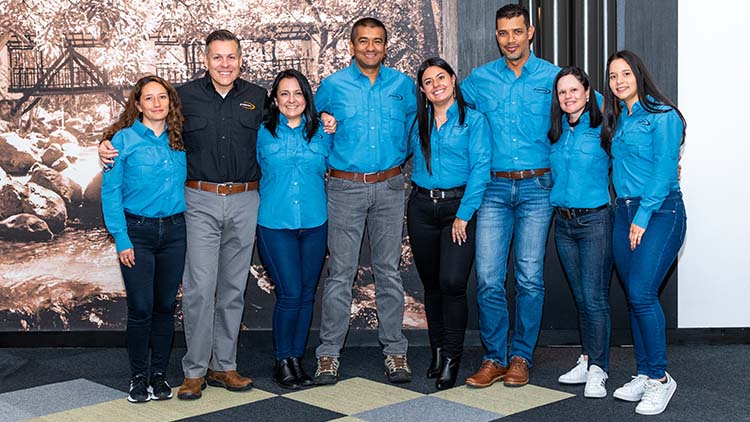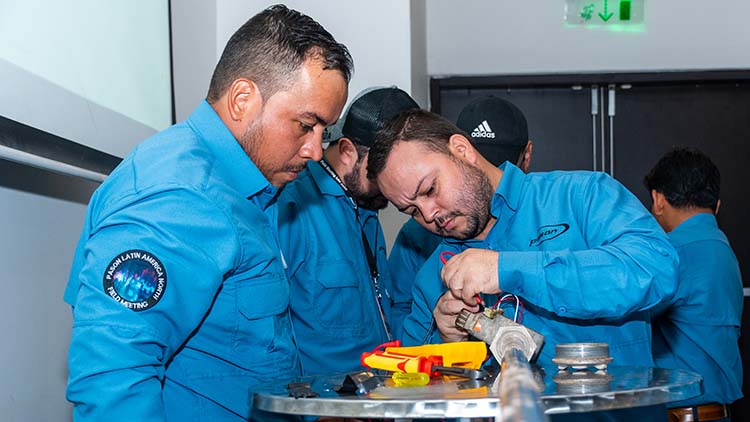 The focus of these meetings was to fine-tune our Field Technicians' skills, as well as an opportunity to explore how to refresh other corporate tools, including Operations, Knowledge Base (KBase), and Datahub. In addition, bringing Pasonites together for these annual gatherings re-confirms our culture, allowing us to further our commitment to ensuring we are doing the best for our customers and helping us deliver the highest quality customer service.
"For two days, we covered topics like Health and Safety, Help Desk Support, Rig Diagnostics, Pason in Drilling Operations, Pason in Workover Operations, The new EDR/PVT and the use of the Fluke Meter," according to John, Manager, Regional Operations. Over the last year, we've worked to improve the Electronic Drilling Recorder (EDR,) our flagship product, with the Pipe Tally module getting a big overhaul.
In tandem with the conference, the group also held planning meetings with staff members from Perú, Colombia, Ecuador and Mexico. Jill, Manager, KBase & International Support, who works out of our Calgary office, attended the meetings and headed talks on Pason's Product Roadmap, our company culture and other product opportunities.
In addition, Argentina's Axel, Command Centre & Technical Support, and Cristina, Administration, shared best practices on Rig Diagnostics and Operations, respectively.
We couldn't get through annual meetings without recognizing some of our attendees with some years of service awards. A ceremony was held to celebrate three, five, 10 and 15 years of service at Pason.
Like previous meetings, these conferences aren't only for all work and no play. Attendees could participate in some fun activities at Chicamocha National Park.
This group of meetings is the first since 2019. "Getting together again was really exciting," John said. "Pasonites had a great time learning and gaining friendship with colleagues from other countries."
Use the links below to share this article on LinkedIn, Twitter, Facebook, or via email.