February 2, 2023
Another Christmas season has passed, and our Houston office has once again provided an unforgettable holiday for a family in need. In partnership with Houston Children's Charity, Pasonites donated gifts and monetary donations in an effort to make the festive time one for the books for a special family through the Adopt-A-Family program.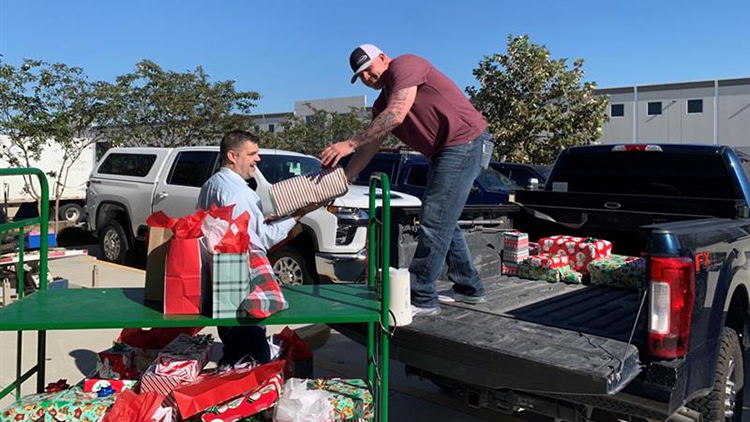 This year, Pasonites donated gifts in support of a single mother with two young boys. Among gifts that were donated were pillows, bedding, and outerwear to name a few. Once again, the campaign was a success! This is the sixth year we've participated in this holiday tradition.
"It feels good to be able to provide for a family in need," Sarah, HR Specialist, said.
The Houston office also hosted a Wrapping Party to hand wrap all the presents from Pasonites to the family.
This is something Pasonites look forward to every year.
"Every year, we are assigned a new family that is in a different situation than the year prior," she said. "We are thankful to be able to support families through this program year after year."
Use the links below to share this article on LinkedIn, Twitter, Facebook, or via email.