February 27, 2023
For the past seven years, Pason Colombia has been committed to reforestation to raise awareness of the importance of preserving and conserving our forests, valleys, and environment. That's why we plant a tree for every employee in the Colombia office year after year.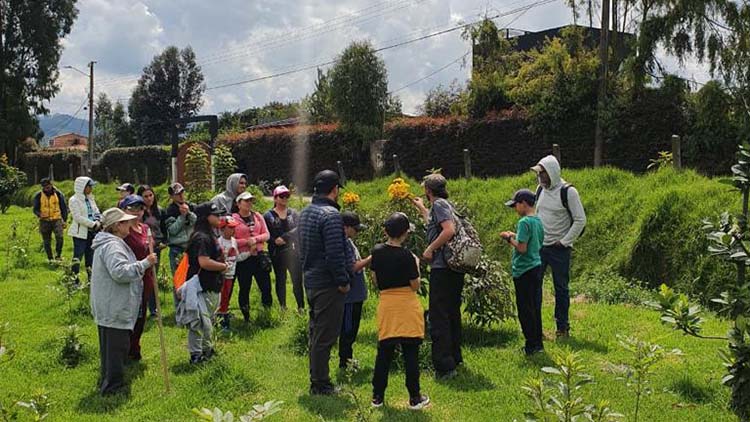 Employees are also able to go and plant those trees with their families in areas with significant deforestation. Through this initiative, we work with Red De Árboles, an NGO dedicated to preserving natural spaces by planting trees.
Recently, Pasonites planted trees in the mountain range near Bogota, where the objective was to protect a creek that was getting dry due to the loss of trees.
"Colombia is well known for its biodiversity, and it is imperative to contribute to take care of our environment, helping to repopulate deforested areas to recover forests that were cut down and intervened in the recent past," said John, Regional Manager, Colombia.
Our Colombia employees particularly enjoy this campaign because they love having the opportunity to volunteer! What's even better is they're able to bring their families along for some much-needed family time.
"It's a recreational activity but also an environmental awareness opportunity for all of us in Pason," John said.
This initiative gives employees a chance to volunteer and serve the environment. "It also gives them an experience to share with their families and co-workers outside of work."
Use the links below to share this article on LinkedIn, Twitter, Facebook, or via email.